Uniview Delivered Full Range Products and Cutting-edge Technologies at SECUREX SA 2019
Securex South Africa is one of the most important and leading trade fairs for commercial security and fire protection in Africa. The event attracts visitors and exhibitors from all over the country as well as top experts from around the world that are represented with pavilions at the fair.
Uniview is a global leader for security solutions and services. Since its entrance into the international market in 2014, Uniview has distributed products and solutions to over 145 countries. In SECUREX South Africa 2019, Uniview brought retail series, SMB series and high-end level products to meet customer demand and objectives.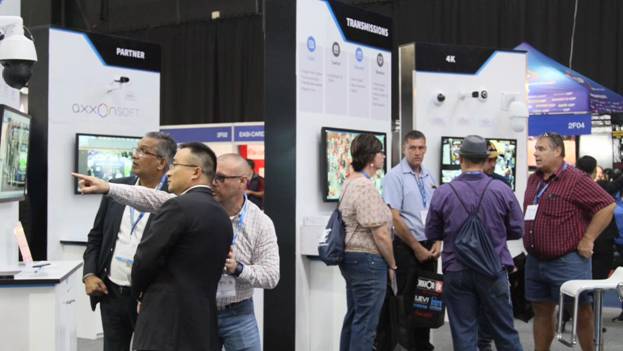 Uniview's Products Featured at the Event
Wi-Fi Kit
UNV Wi-Fi Kit series is designed to be easy and simple to install and configure. The kit uses data encryption technology to ensure that the entire process, from video encoding, storage to reading, is effectively encrypted. And the process is smooth so that it will not affect the user experience.
Indoor Mini PTZ Dome
UNV Indoor mini PTZ dome is suitable for SMB industry. It is easy to install and maintain. The mini PTZ dome has 5X 2.7mm-13.5mm wide-angle telephoto lenses and 355° pan and 90° tilt movement range to achieve a wider monitoring area. Additionally, 5MP mini PTZ dome supports Wi-Fi.
Multi-Sensor Camera
The multi-sensor camera shows a seamless 180° panoramic 4K starlight image. It uses distortion correction technology for stunningly clear images.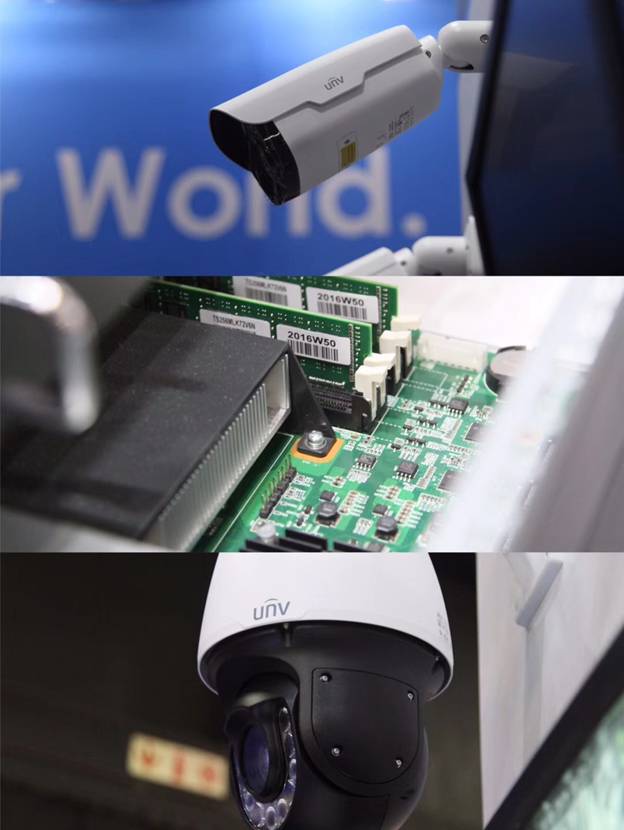 Vertical Industry Solution
Uniview is a product manufacturer and a solution provider for multiple industries, including health care, education, shopping mall, finance, public, transportation, airport, casino and more. In some of the solutions, Uniview integrates with POS, access control and alarms.
Shopping Mall
Uniview upgraded the shopping mall solution to meet the demand for Africa's market, making it cost-effective and unified. In this solution, the products with different functions were installed in the corresponding zones. In the lobby and public areas, indoor PTZ dome and mini PTZ dome are used to cover a wider area. To realize centralized management, Uniview uses all-in-one VMS - Unicorn, which is able to integrate with 3rd party alarm and access control devices.
Bank
Until now, Uniview has already delivered finance solution for many famous banks in Africa, such as Barclay bank, KCB bank, Bank or Tanzania, BICEC bank etc. In 2019, we're improving our solution to meet the demand of larger scale video recording and backup. Uniview delivered "Unicorn + IPSAN" module to provide a cost-effective and data-safe solution to users.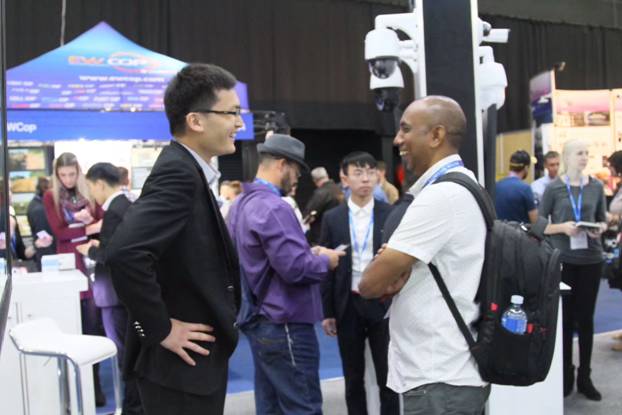 Cutting-edge Technologies
PixelSense
Uniview uses a unique PixelSense technology to achieve accurate and sensitive detection of real surveillance scene illumination. Currently, all IP cameras in the Easy series support PixelSense technology.
Video Encryption
Uniview is the first CCTV manufacturer to get the GDPR certificate which means we have been putting protection of user personal data at the prior position. This year, we launched video encryption technology to ensure that the entire process from video encoding, storage to record reading can be effectively encrypted.
"In Africa, we have taken part in a lot of projects such as BMW Menlyn flagship, Nairobi-Maroba railway, Spar Zimbabwe, and Hassan II Mosque." As Eason Zhang, the Vice Director of the Africa Region said, "We have been dedicating ourselves to embrace the market with our loyal partners based on mutual-win business mode and value-added services. It is our promise and long-cherished wish for respecting every customer's interest and benefits with our best effort.''